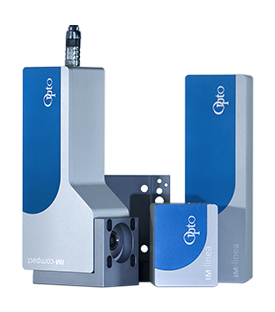 - Various high resolution, perfectly optimised closed-loop optical designs coupled directly to the latest onboard imaging sensors - no camera needed.
- One wire direct USB3 image output & compatibility to most machine vision software packages.
- Ultimate imaging performance, simple integration, guaranteed performance first time – every time.
- Housed in an ultra-compact form factor designed specifically for machine integration.
- Optically pre-calculated and tested by specialists enabling the user to achieve perfect results without needing deep optical knowledge.
- Significantly shorten system development times for machine builders and integrators.
- Robust and clean aluminium design, different layouts to dress spatial conditions.
IM • series - countless variations
IM • series
- easy-to-use
- easy-to-integrate
- one unit - one wire
Versatile in use
- measurement machines
- test systems
- profile and roundness analysis
- bio imaging instrumentation
Technical Specification
- IM•linea S: FoV 55 x 40 - 307 x 230 mm | WD 300 - 1000 mm
- IM•linea M: FoV 7 x 5 - 28 x 23 mm | WD 87 - 202 mm
- IM•compact M: FoV 7 x 5 - 28 x 23 mm | WD 87 - 202 mm
- IM•profile M: FoV 8.5 x 7.1 mm | WD 30 mm