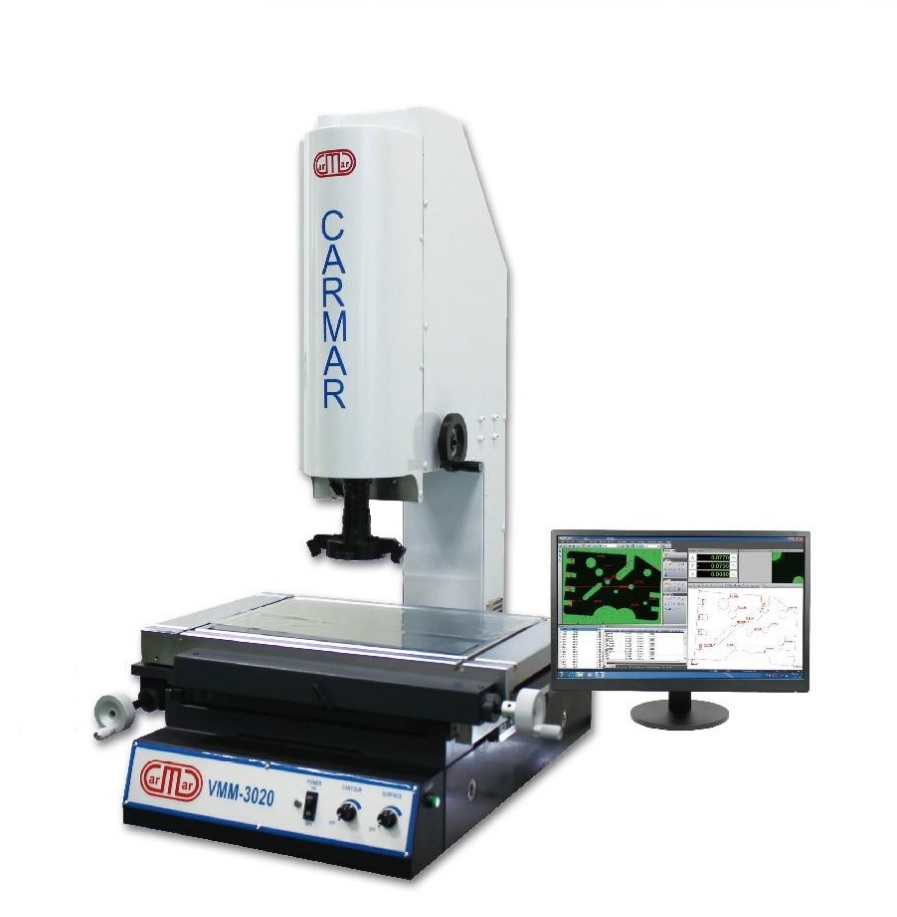 Features
High accuracy with fixed working table and granite pedestal. (Optional: probe)
RS-232 interface can do communication between measuring software and computer.
High resolution 1/2 Inch color CCD camera and zoom lens with sharp images.(OPTIONAL)
The user can manage and output the graphs as bmp or DXF (AutoCad) format by connecting with PC and running the program.
One-click edge detection.