LCD Microscope PCE-DHM 30
LCD microscope for direct live display / PC connection via USB
Height adjustable tripod / 720p / Sample illumination by 8 LEDs
Menu navigation in 12 languages / Battery operation / Micro SD card storage
The LCD microscope PCE-DHM 30 is a versatile, small and handy, table microscope. With the LCD microscope, you do not need any accessories, as this has a direct LCD display, which shows the enlarged image live in high resolution. With the built-in adjustable eight LED lights, your samples are optimally illuminated. The supplied tripod holds the LCD microscope and your specimen firmly, allowing you to focus fully on the image. The removable battery and the built-in MicroSD card slot in the LCD microscope permits mobile use.
Introduction of LCD microscope
Through the USB interface on the LCD microscope, you can connect directly to your computer. With the included software you can analyse the enlarged image directly live on your computer. The software can be installed on your PC as well as on your MAC. Thus, the LCD microscope is ideal for schools and educational purposes.Application of new digital microscopes has automatically brought forward many researches and processes in biology,microbiology,chemistry,electronics.LCD microscopes are not only very convenient and reliable in their application,they are perfect instruments for demonstrating the results of the observations to a large audience.LCD Microscope Main PictureThat is why they are gaining their popularity among students and researchers' groups.Due to the possibility of bringing the picture to the screen of the computer, this device is becoming more and more popular for educational purposes and presentations.The adjustable illumination and magnification as well a possibility to choose the position of an element to be studied allow taking the best pictures, on which the tiniest elements can be seen perfectly well.Since the microscope is a table device and due to its stable platform, its shaking is excluded and even if the pictures are taken at the highest magnification level, they are not blurred, and can all be viewed in detail on an LCD screen of the microscope as well as on a large screen later. LCD Microscope ApplicationAn operator can carry out observation under any lighting conditions, due to the perfect illumination provided by the LCD microscope and the quality of the picture will not ab affected as well.In spite of a big difference from its predecessor, LCD microscope is very easy in operation and can be applied for a wide range of tasks.It can be used autonomously, since it may be battery operated and without immediate connection to a PC.LCD screen provides the possibility to view the images as well as change the sharpness, resolution, magnification level etc.During such operation the data will be recorded and viewed and processed later after connection to the computer.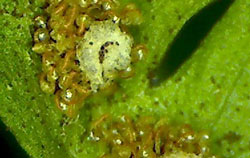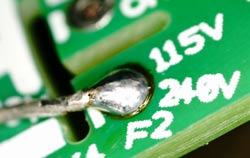 - Battery operation
- High-resolution display
- Software for windows and MacOS
- Adjustable lighting
- Table microscope
- Menu in 12 languages
- Low energy consumption
- Large focusing area
File formats : JPG/BMP/AVI
Optical lenses dimension : 1 / 6.5
Image resolution : VGA 1,3 M, 2 M, 3 M
Video resolution : 720p
Focusing mode : manual
Magnifying factor : 500/1000
Lighting : 8 LED lights (controllable)
Focusing area : 10 ... 40 mm
Image transfer to the PC : 640*480 / 26 fps, 1280 * 720 / 26 fps
White balance : automatic
Digital exposure : automatic
PC requirement : Windows XP or higher,Mac OS x 10.5 or higher
Menu languages : adjustable in 12 languages
Lens assembly : 2G + IR
Aperture : F4,5
View angle : 16°
Memory : Micro SD card
Data transfer : USB 2.0
Ambient temperature : -20 ... 60 °C / -4 ... 140 °F
Ambient humidity : 30 ... 85 % rH
Power supply : Replaceable 18650 battery or via USB connection
Power consumption : 330 mA
Input : 1.65 W