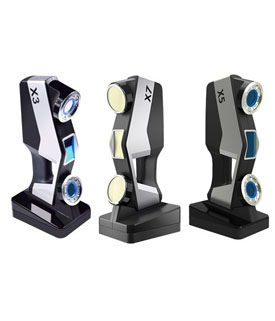 - Wiiboox Reeyee X3 handheld laser 3D scanner is not only light and portable but also very easy to operate. You do not need to do external clamping positioning before scanning.
- The original HOI (hybrid of optics and inertia) scanning technology enables a substantial increase in accuracy and reliability of the point cloud registration, especially for the large workpiece scanning.
- Accuracy up to 0.03mm. High speed scanning: 240,000 points/s.
- Wiiboox Reeyee X3 Laser 3D Scanner is adaptable to almost every 3d scanning tasks, regardless of the size, texture, color of the object and the influence of environment.