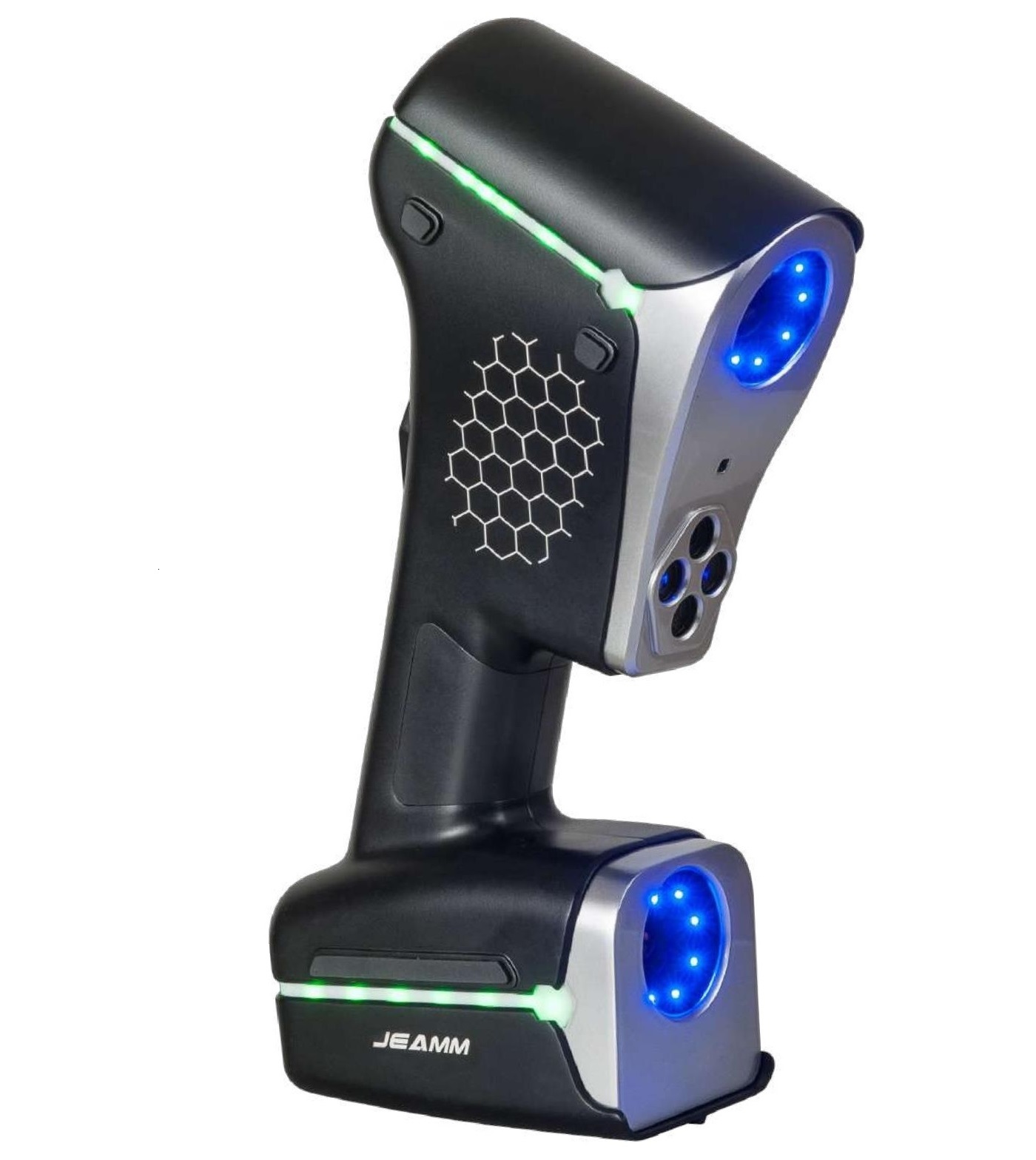 Brand Summery
JEAMM is a high-tech company established by domestic and international intelligent 3D teams to develop and produce smart 3D technologies.
With 25 years of experience in intelligent 3D field, JEAMM technology team has gathered a large number of experienced development professionals. JEAMM are recognized by the market and users for expertise and dedication, and they are increasingly contributing to smart 3D applications.
It has high cost effective products and services based on the existing technology in the industry, it has the great advantages of complete product series, high cost performance and obvious characteristics.
Applications
Reverse Engineering
A 3D scanner is used to collect data from the actual part's surface, resulting in an STL file that serves as the part's digital twin. The part can be recreated, improved, or archived using this information.
Quality Inspection
Scanning only the workpiece and comparing it to the CAD allows for quick three-dimensional examination.
Automate Detection
Automation can speed up three-dimensional inspec- tions and considerably improve inspection efficiency by combining robots and automation devices.
Digital Protection
KingScan's flawless data collecting capabilities can be used in the following areas of digital security: Filling, repairing, and creating a virtual museum
Medical Care
It can scan three-dimensional data on the human body's surface and use it for tool creation, plastic surgery, and garment customisation, among other things.
CFD & FEA
CFD and FEA simulation and analysis can benefit from 3D Scan data. CFD (Computational Fluid Dynamics) simulates fluid flow by calculating the interaction of liquids and gases with surfaces, whereas FEA (Finite Element Analysis) is a virtual simulation of geometry that aids in the calculation of displacement, stress, and strain under internal and external stresses.
Scientific research and education
Three-dimensional scanning alone can be well applied to research and education.
Digital Heritage
High-accuracy dimensioned data and surface texture of artefacts are collected using 3D scanning and mapping techniques, which can be retained or reused.
Features
Multi-Mode Scanning
Precision upto 0.01mm
Fastest Speed : 9,00,000 p/s
Detailed Scanning
Deep Hole Scanning
Resolution upto 0.01mm
Optimized Scanning Technology
Automation Software Interface
Based on VDI/VDE 2634 part 3 standard